On March 22nd 3 young people from NACRO education centre who have been part of the Ptown Bay project were taken to a local Bronze age site, 'Flag Fen', a green space enriched with local artefacts, wildlife, and animals. The trip involved exploring the space in a reflective and mindful manner.
Discussions were shared around their present experience with the space and consideration for what life might have looked like 1000 years ago, recognising how resourcing and lifestyle has changed. This discussion was deepened inside a bronze age Yurt (hut). Conversations were had around previous living conditions in that space, including food, water, shelter quality and resources.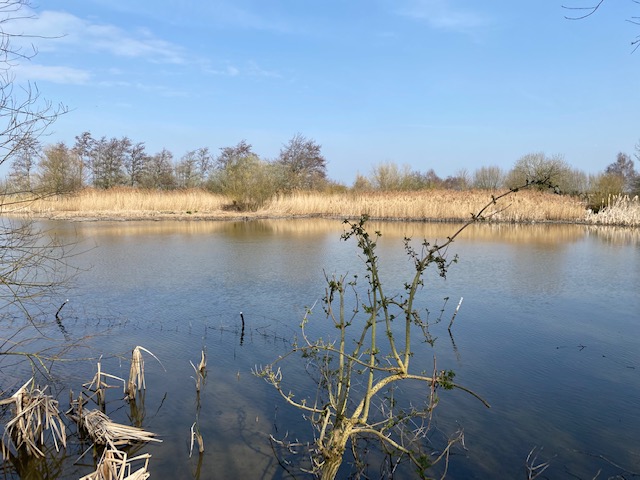 The discourse led into considering what daily life might look like for someone living in that time. This led onto consideration for what the future of resourcing might look like, including the recognition that's insects may be more commonly consumed as a protein source. We reflected on the game's map of Peterborough and how the geographical changes might impact local food sources.
The students took part in several creative writing activities which stimulated thought and discussion around what a green space constitutes, understanding natural materials, and empathy with nature and green spaces. This included writing from a tree's perspective, noting it's experiences and feelings as the rest of nature interacts with it.
Other writing activities included: writing about themselves as though they lived in the green space and descriptive writing around a natural object of their choice. The literature the students produced contributed to a poem which reflects their experience through this project, written by poet Malika Speaks.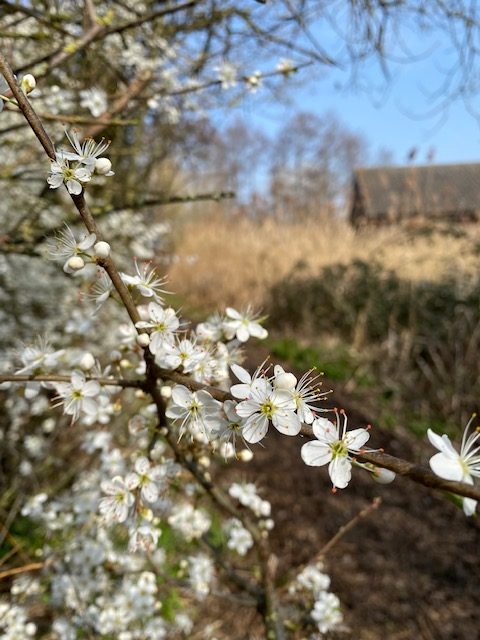 Blossom
Seeds
Bulbs
and clippings…
Pushed with purpose into the depth of mother earth's lap…
Placed where the laws of existence intended… cradled in earth's grace
The beginning is always lonely
Though it is dark
It feels good
Knowing that my spec of an existence contains a matrix of seasons
Each one transforming every cell within me
Shape shifting my vessel into expansive silhouette's
Captured on the grass canvas
For a while I am sunken in solitude
Stone steps pathing a way to a hidden road
Trees with friendly faces arch the entrance to the unknown
Encouraging my vines to reach out into a web of possibilities
I stretch and contour my body
Blending into the community of plants and saplings
Veins from the hearts of our being merge into each other
Each of us nurturing the growth of the other
Stems nudge other stems while roots dig deeper toward our purposes
I realise my place here
Branches and leaves emerge from the connected veins of our hearts
We blossom
We blossom
We blossom
Birds rest on our shoulders and animals relax against our backs, while insects feed on our seeds
I realise my place here
Seeds
Bulbs
and clippings…
Pushed with purpose into the depth of mother earth's lap…
Placed where the laws of existence intended… cradled in earth's grace
By Malika Speaks